When we were first married, we lived close to Nathan's family. Nathan's brother, Terry, and family lived in our same ward, and we spent a lot of time hanging out at their house. I've written before about Nathan's brother and his
teeny-tiny Army shorts
.
I was kind of shy at this point in my career. And easily embarrassed. Terry was (and is) really into fitness and body building. He had slightly embarrassing pictures of hot babes and nearly neked dudes with major muscles. He also had a giant sized jar of Weight-Gainer 2000 sitting on top of the refridgerator. Weight Gainer 2000 was (is?) a protein powder for weight-lifters, I think. Awesome.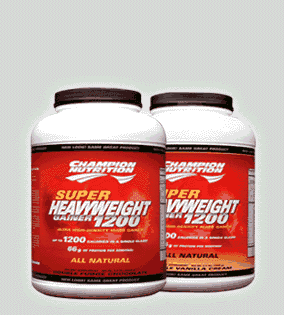 I'm not telling this story to make fun of Terry. Hi Terry! But since I spent a good portion of my time at their house being embarrassed for one reason or another, this is kind of fun!
No, really, I'm not here to actually talk about Terry. I'm here to discuss that Weight Gainer 2000 stuff.
It's got a catchy name, don't you think. Weight Gainer 2000. Here is the sad tale of my own personal Weight Gainer 2008. Waaa.
Exactly 3 months ago today, Nathan returned home from Iraq. Woohooo!
Today I weigh exactly 10 pounds more than I did 3 months ago.
boooo. hiss.
I have a feeling it has something to do with being content, and cooking real food, and going out to eat, and ice cream Sundaes, and forgetting to run, and homemade chocolate chip cookies, and french fries, and fresh cinnamon rolls...
Mmmmm. Sounds good.
No. Bad. Very Bad. It is time for drastic measures. Food journal. More water. More running. No more brownies.
I'll be checking in here each Thursday to
keep me honest
let you know how I'm doing.
Any favorite healthy eating tips?