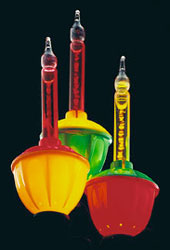 I found some of these at WalWart today, and now they are bubbling away on our tree.
We had bubble lights on our Christmas Tree when I was a kid and I remember wondering how they worked.
When Emily gets home from school today she is totally going to love them!